Personalized Divorce and Family Law Services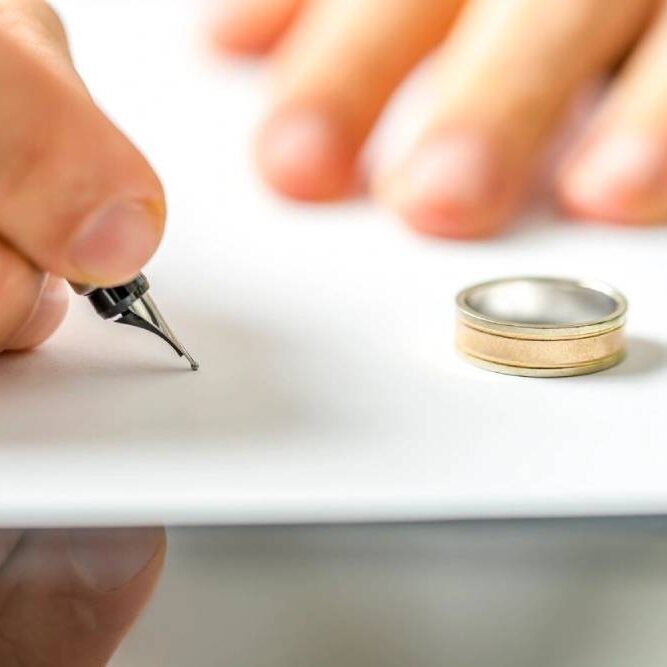 "My extensive experience ensures that clients are informed throughout the entire process."
With over 15 years of family law experience, Ailie L. Silbert Family Law and Mediation supports individuals with a range of legal services via virtual and in person meetings to help keep couples out of court, including:
Learn More About the Firm or Explore
Whether Divorce Mediation is Right For You.
If you're contemplating divorce or have already begun the process, it's easy to feel overwhelmed by questions and worries. Or perhaps you simply have no idea where to start. Regardless of your circumstances, Ailie L. Silbert Family Law and Mediation has the expertise, compassion, and knowledge to help you make an informed decision in all matters related to divorce and mediation.
Ailie will answer your questions and explain your legal options in a secure, confidential online or in person setting.
Schedule your consultation today, or learn more about the firm.
Whether you are seriously dating, recently engaged, married, or are just now finding the time to think about it, seeking counsel about a prenuptial or postnuptial agreement is a smart decision. These agreements protect your assets in the event of a divorce and help reduce financial conflict down the road.
Ailie has the experience and knowledge necessary to draft, review, or help you and your partner mediate a pre- or postnuptial agreement.
Divorce is a difficult process for any couple. Gay and lesbian individuals face unique issues when contemplating marriage, starting a family or during a separation and divorce. Some partnerships predate the right to marry and other protections under the law. Since relevant case law and procedures are still evolving, same sex couples who wish to divorce may feel they face more uncertainty in the courts. For this reason, many couples prefer to settle outside of court on their own terms.
When both spouses want a divorce and agree to all relevant terms, moving forward with an uncontested divorce is a legally sound and wise decision. Unlike a contested divorce, where a court or adversarial lawyers make decisions, an uncontested or no fault divorce enables couples to choose their own terms in a negotiated or mediated settlement. Couples who agree to an uncontested divorce in New York never have to go to court.  
Ailie offers experienced counsel at any stage in the uncontested divorce process. Whether you're seeking an attorney to review your negotiated settlement or are just beginning the process, Ailie will ensure the next steps are handled efficiently and effectively.
For many divorcing couples, how assets and finances will be divided is an issue of deep concern. Will I be able to maintain my lifestyle? Who keeps the family home? What if my spouse hasn't worked outside of the home? What is marital property? Whatever your questions or fears, Ailie L. Silbert Family Law and Mediation will empower you with solid legal insight and solutions that are fair, reasonable, and sustainable.
New York courts have the right to determine child custody and child support guided by a set formula. But no court understands the needs of children better than their parents. That's why Ailie L. Silbert Family Law and Mediation is committed to guiding parents through mediation or a negotiated settlement suited to your family's circumstances.
Whether you're concerned over the costs of raising your child or are concerned over how time will be divided, Ailie can craft a solution right for your family.
"Most couples already have a sense of what is fair and what is right. It's my role to provide a sound process that reflects a couple's unique needs."
No one understands your needs or the issues of your marriage more closely than you and your spouse, and, for that reason, more and more divorcing couples are choosing mediation.
Mediation is a voluntary process that allows divorcing couples to create the terms of their separation agreement. The process is less stressful, less expensive, and significantly easier than navigating in court.
Divorcing couples begin the process by working with a neutral facilitator, or mediator, who creates a confidential environment where both sides are heard and informed decisions can be made.
Unlike an attorney, a mediator does not represent either side, but either side may consult with independent counsel at any time. Unlike a judge, a mediator does not make decisions but provides a structure for cooperative decision making.
As your mediator, Ailie will work to ensure both parties' needs have been brought to the table and that any final agreement fairly represents what both sides discussed and agreed upon. If acceptable to both parties, a binding agreement can be signed, and the divorce can be finalized.
As a licensed attorney and highly experienced mediator, Ailie L. Silbert Law and Mediation helps divorcing couples: